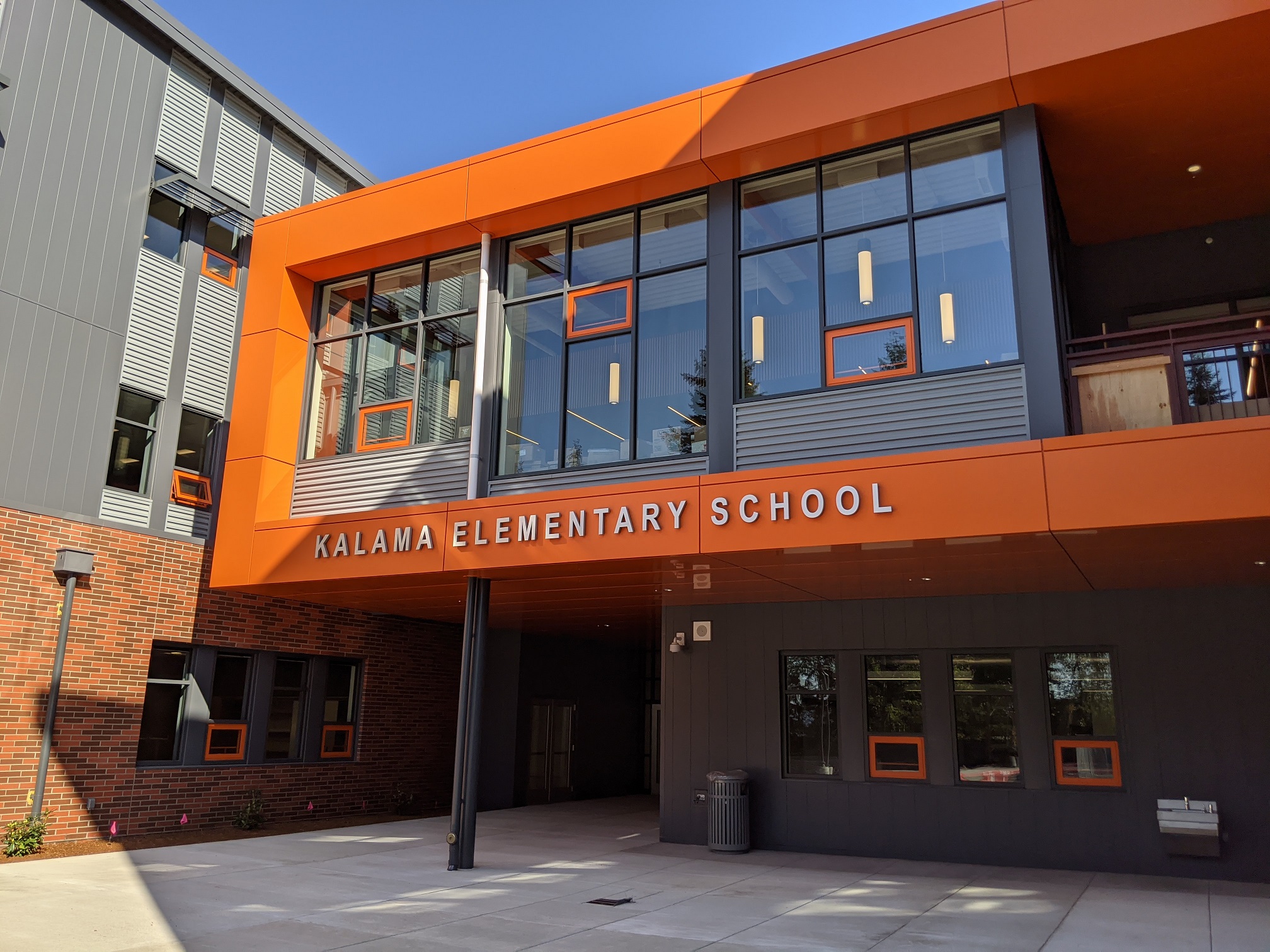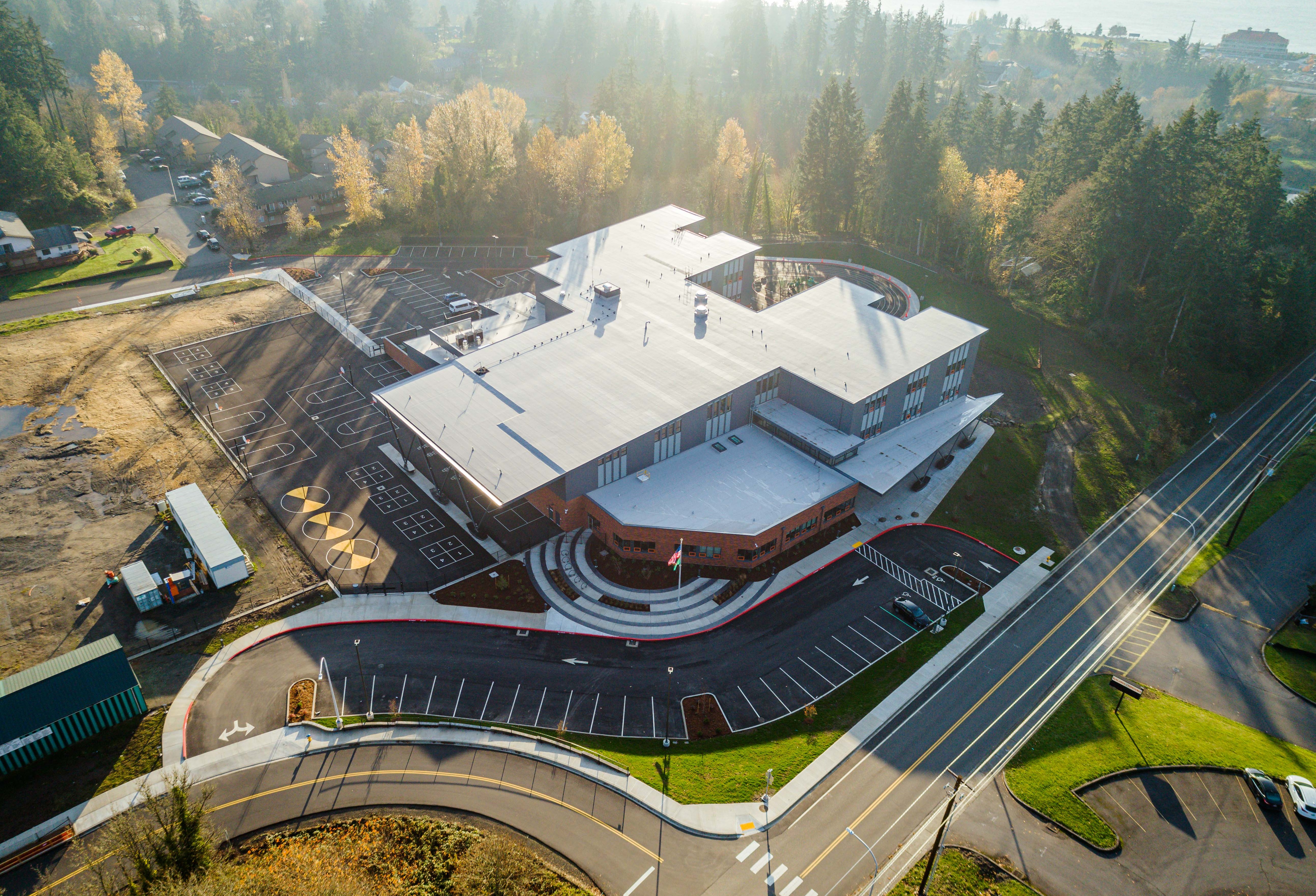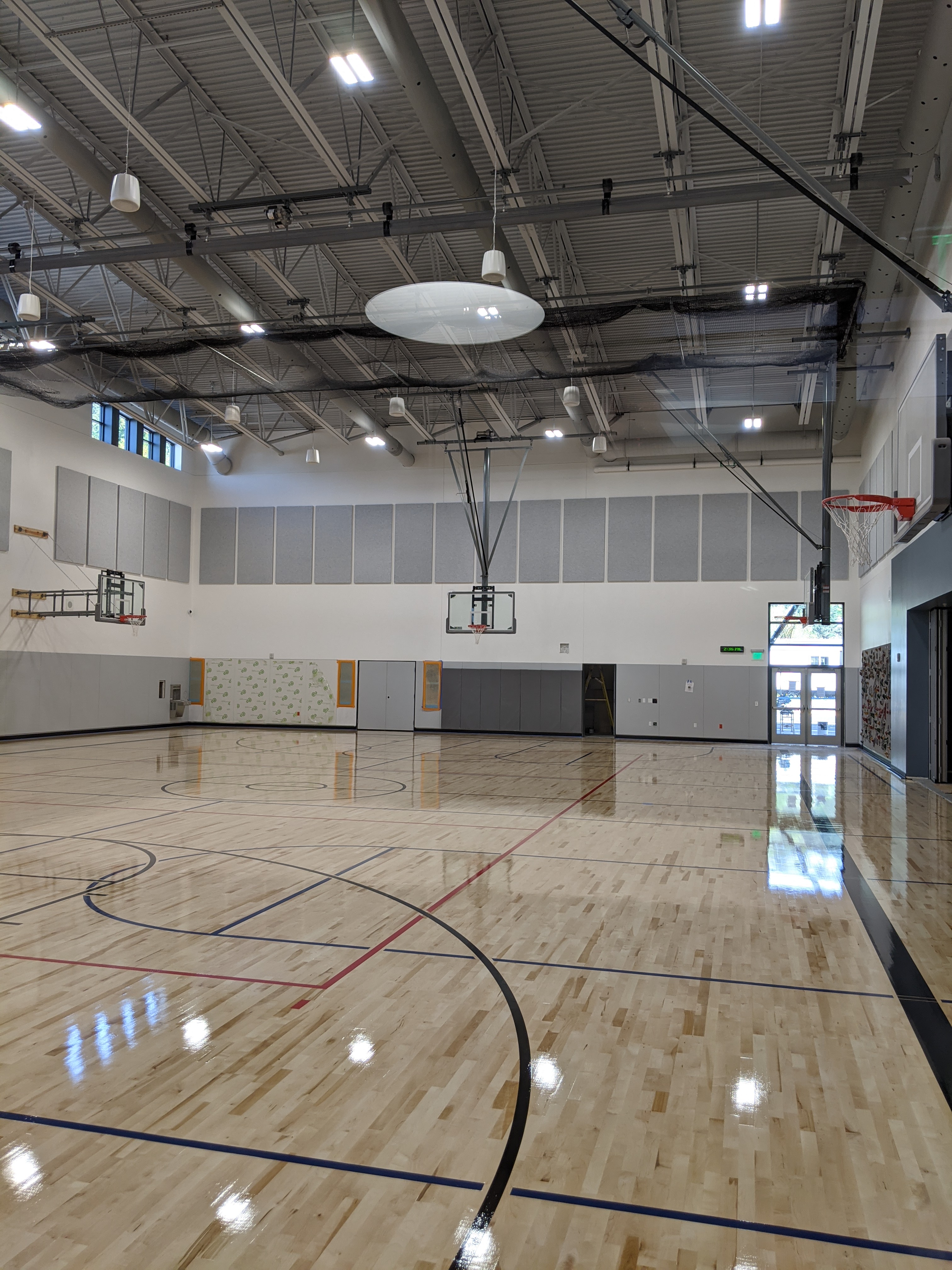 Kalama citizens approved a $63.4 million school bond in 2018 to improve outdated school and support modern learning environments for our students. The bond, along with state grant funds awarded to the district, funded the following projects:
A new elementary school - Kalama's first new elementary school in 60 years!

33 new classrooms serving kindergarten through 5th grade

Full-size, high school regulation gym

New cafeteria and kitchen

STEM learning areas

Classrooms for arts and music

33,000 square-foot secondary building

Six designated middle school classrooms

Two learning commons

Two science labs and science prep rooms

Makerspace

Library and media center

New cafeteria and kitchen

High school improvements

STEM Center and science labs

Athletic center
Our community's commitment to education is truly inspiring and we are so thankful for the support and generosity!
You can watch a video walkthrough of the new elementary school, here.
Frequently Asked Questions (FAQs)
Were these projects completed on budget?
Yes. While increases in construction costs resulted in plan adjustments, the District remained committed to keeping projects within budget parameters while delivering on each of the priority areas identified by the community.
What was the overall construction cost of the elementary school?
The elementary school construction cost was $35,070,608.
How is the new school assisting with student learning?
The new elementary school was planned around the most current and enduring principles of 21st Century learning. The physical learning environment was planned in collaboration with a broad and varied stakeholder group known as the Design Advisory Committee (DAC). Comprised of educators, administrators and community members, the DAC conceived of flexible, adaptable and agile spaces that provide extended learning inside and outside of the traditional classroom.
Each grade level is organized into its own small learning community and equipped with a commons, blending learning opportunities between five classrooms. These commons spaces are also equipped with a small group room for individualized and small group learning. Additionally, educators have a teacher planning room in each small learning community.
STEM learning opportunities now has its own space within the new elementary school with the build out of a "Davinci Room." This room with a fancy name is simply another name for a flexible classroom that provides dedicated learning space for Art and Science. This space will have ample storage, technology and will even come equipped with a kiln for hands-on art projects. The entire school will have the latest technology with interactive displays and data infrastructure.
How did the district address climate control at the elementary school?
The bond measure approved by voters in 2018 included funding for cooling upgrades at the existing high school. In addition to that promise, and because of its connection, the middle school addition will share a chiller and mechanical system with the high school allowing for mechanical cooling there as well. Since the elementary school will be on it's own site, it will have its own climate system that utilizes a Displacement Ventilation – a cost-effective alternative to mechanical cooling and a popular air treatment option for schools due to its energy efficiency, ability to improve air quality and low long-term operational costs.
Oriented to reduce solar gain, the new elementary building also includes several passive cooling features such as a superior thermal envelope, sunshades at south-facing windows and high-performance Low-E glass glazing.
When did the new secondary school building open?
The new middle school building opened to students in the fall of 2021.
How does the new elementary school improve student safety?
The new elementary school features a safe and secure vestibule at the entry that is also welcoming. The entire building is equipped with access controls. In addition to ample passive supervision throughout the building and site, there is video surveillance placed in strategic locations. Each Small Learning Community is secured by one set of double doors that can be automatically locked down in case of an emergency, effectively securing each grade level from one point of entry. Exterior stairs connecting each Small Learning Community allows for expedient exiting in case of an emergency.
How can I provide feedback?
You can write to us at schoolbond@kalamaschools.org.
Last update: Spring 2022