EDIT MAIN
REVITALIZING KALAMA SCHOOLS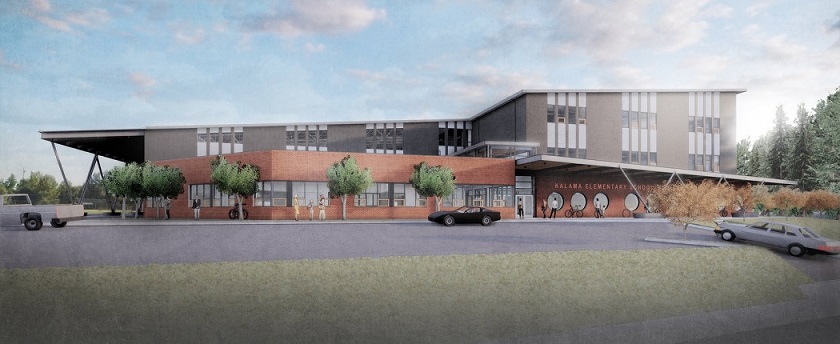 Kalama citizens approved a $63.4 million school bond in 2018 to improve outdated school and support modern learning environments for our students. The bond measure includes project such as:
A new elementary school – this is the first new elementary school for Kalama in 60 years!
High school improvements
Creation of designated middle school classrooms
Outdoor learning/ Science, Technology, Engineering and Math (STEM) program enhancements
Our community's commitment to education is truly inspiring and we are so thankful for the support and generosity!
Since passage of the bond in February 2018, the School District and its project partners have worked diligently to be good stewards of these public funds. Despite unprecedented rises in construction costs, we've been laser focused on delivering on five key areas of improvement -- areas identified by parents, business owners, teachers, alumni and other members of our community as top priorities. Those areas are as follows:
Capacity improvements at Kalama Elementary
A space for music, art and drama at the elementary school
A larger, more efficient elementary school cafeteria and kitchen
New spaces for STEM learning
Safety and security improvements on school grounds
Creation of quality spaces for community use
ELEMENTARY Project update: SUMMER 2020
We are pleased to report that construction continues without delay on the new Kalama Elementary School. Expected to be complete and ready for students on October 1, 2020, the facility features the following:
33 new classrooms serving kindergarten through 5th grade
A full-size, high school regulation gym
A new cafeteria and kitchen
Parking improvements including separate bus loading and parent pick-up/drop-off areas
STEM learning areas
Classrooms for arts and music
In an effort to keep members of the community up to date on this important work, we've compiled a list of helpful resources:
Do you have additional questions about the project? Reach out to us at schoolbond@kalamaschools.org.