EDIT MAIN
Educational Programs & Operations Replacement Levy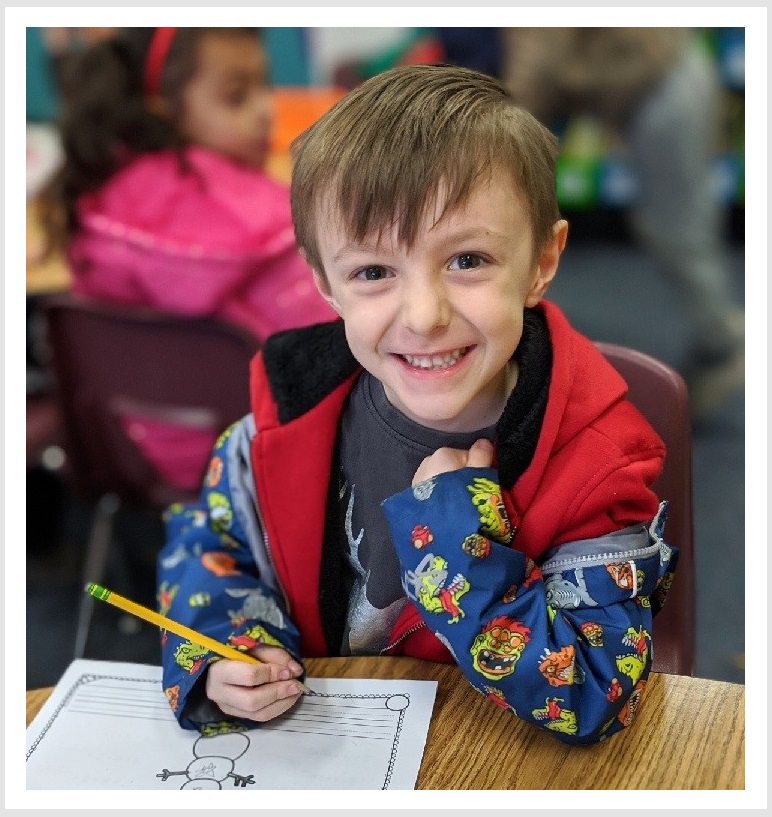 The Kalama School Board has approved a resolution to place a three-year Educational Programs and Operations (EP&O) replacement levy on the February 2020 ballot.
This levy, which replaces the 2018 voter-approved levy that expires this year, will allow the school district to continue to provide programs and services that the state only partially funds.
The replacement levy will support: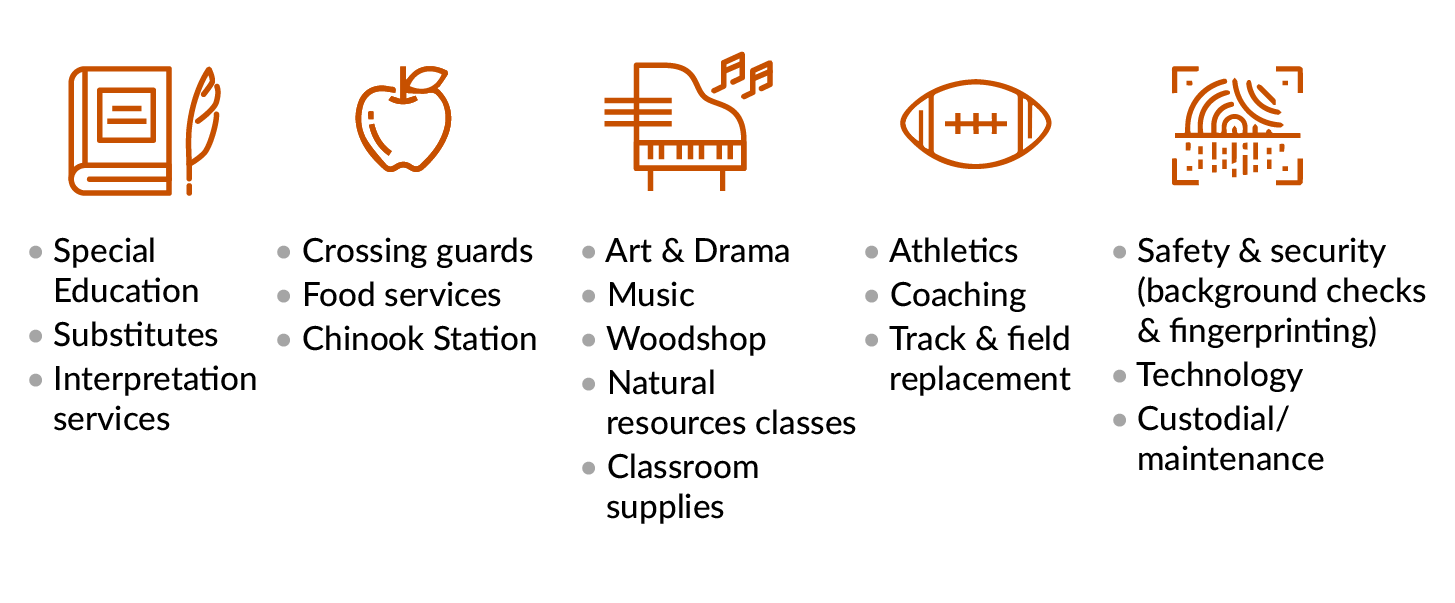 This levy is not a new tax. It is a replacement of the current voter-approved levy, at an adjusted rate, that expires later this year.
The chart below illustrates how the District relies on local levy dollars to bridge the gap between what the state pays for education and what it actually costs to run a school district.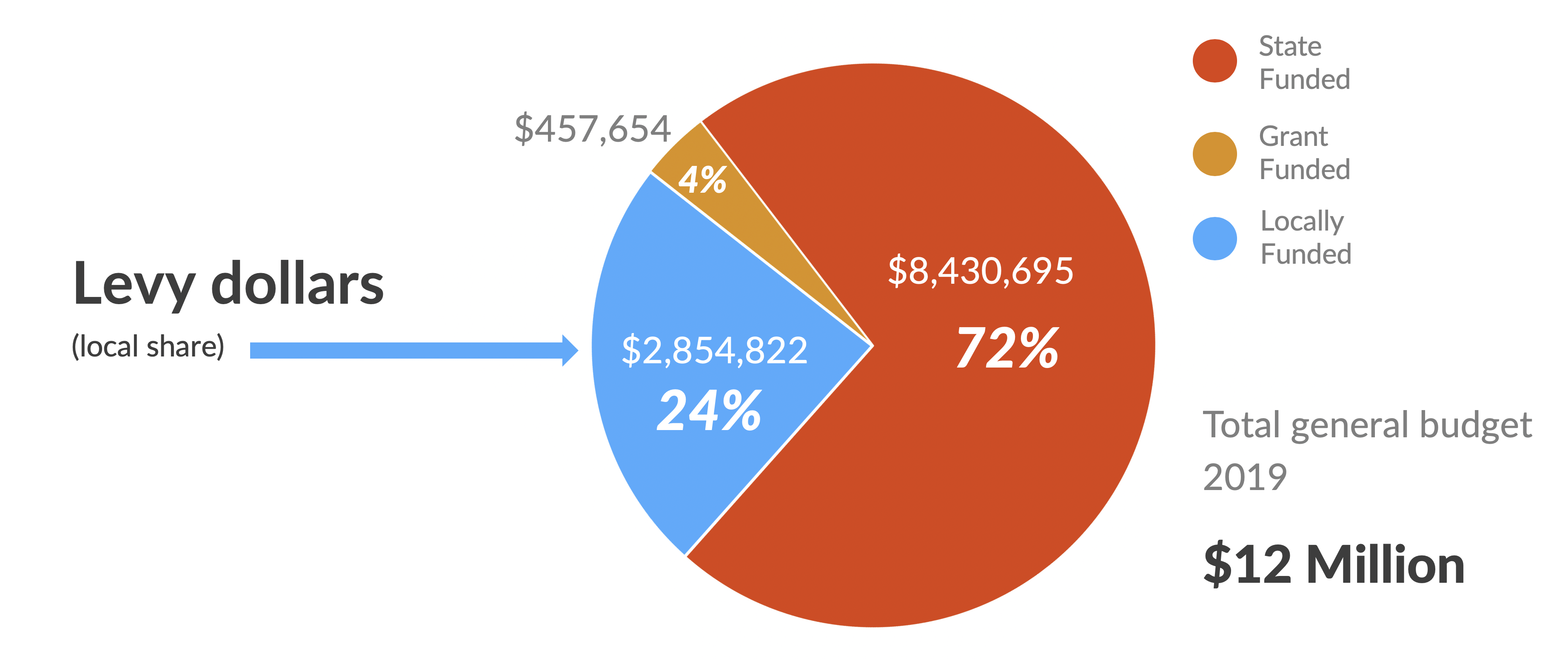 Estimated Rates
The ballot resolution seeks the authority to collect up to $3,000 per student, or $3,250,947 in 2021, $3,300,947 in 2022, and $3,400,947 in 2023.
However, because the Legislature has capped levy collection at $2,500 per student, estimated rates are lower than what appears on the ballot.
This graph shows what we expect voters to pay under the current cap, and how those rates compare to recent years: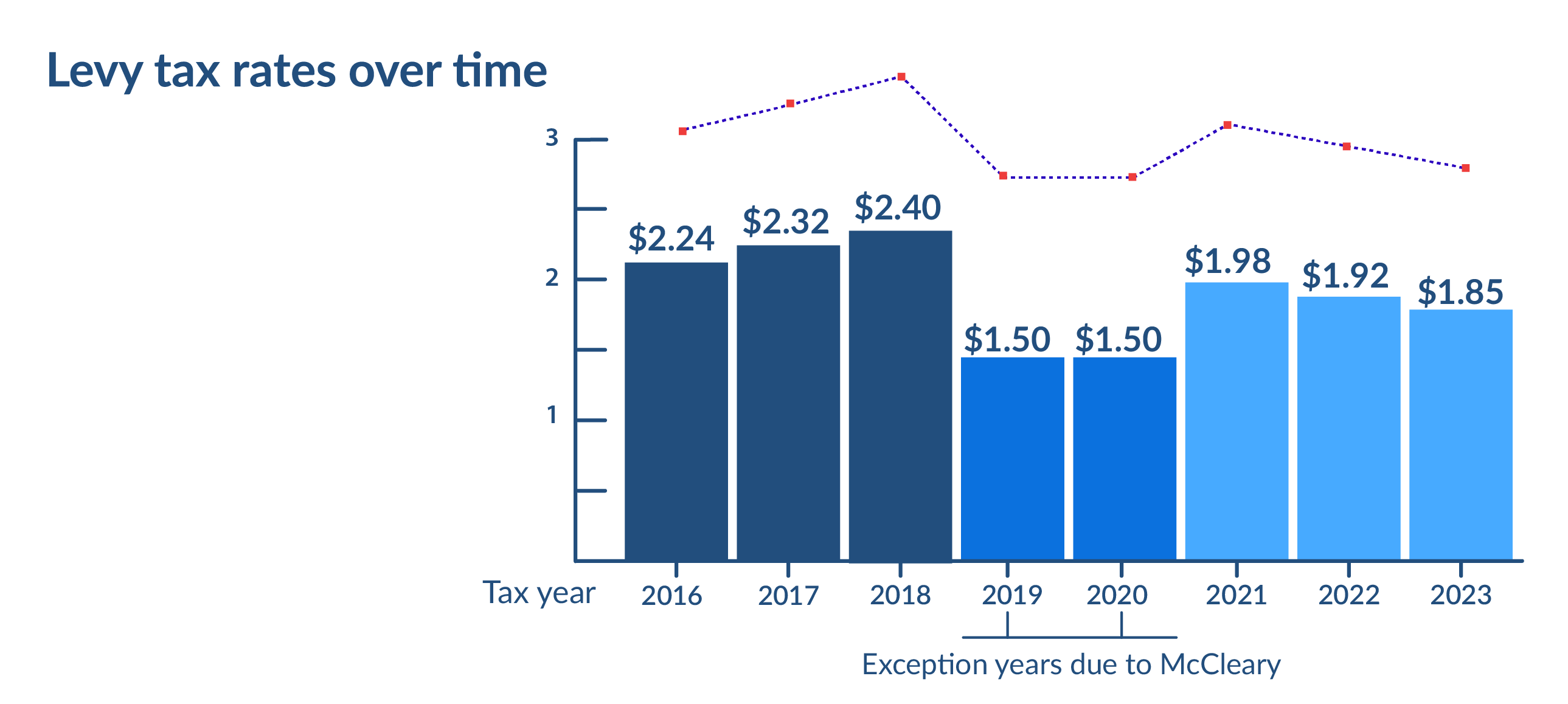 Based on the current levy cap, Kalama's estimated tax rate is equal to or lower than what all other school districts in Cowlitz County are asking voters to approve (every school district in the county has a replacement levy resolution on the February ballot).
The following estimated rates (per $1,000 of assessed property value) are for the year 2021: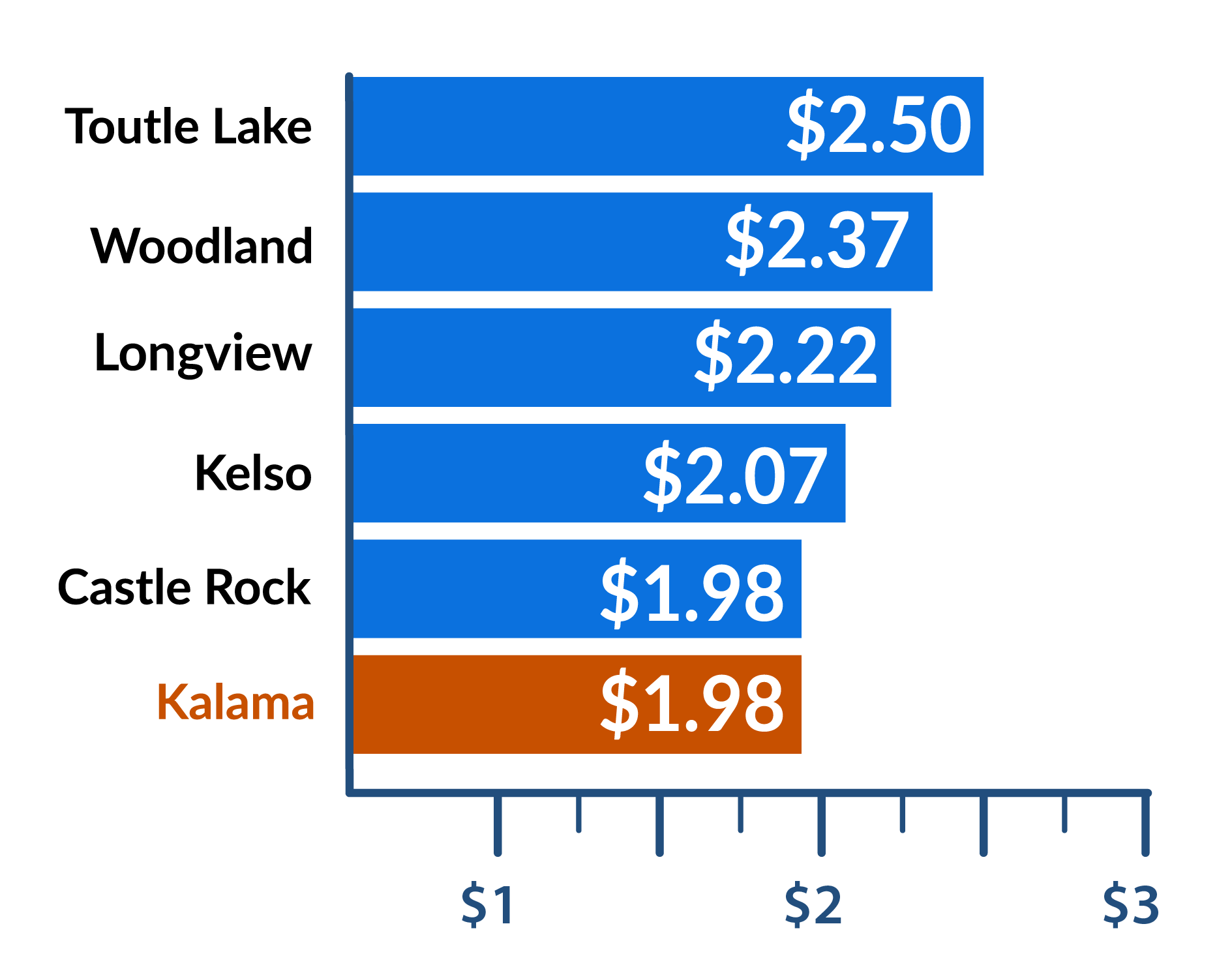 Frequently Asked Questions (FAQ)

What is an Educational Programs & Operations levy?
Educational Programs and Operations (EP&O) levies allow a school district to provide things like teachers, support staff, supplies and materials, or services that the state only partially funds. Funding provided by the state does not fully cover the actual costs to operate a school district, so EP&O levies bridge the gap in funding. These levies can be approved for up to four years.
Why is Kalama School District proposing a replacement levy?
From athletics and art class to computer programming and student safety, our community has voiced support for numerous programs that are either not funded or not fully-funded by the state. These programs and activities rely on dollars from our local levies to continue. With the 2018 voter-approved levy expiring this year, the proposed three-year replacement levy will ensure these programs continue to serve our students.
Didn't the McCleary Decision "fix" state funding for education?
The McCleary Decision caused significant changes to the way school district receive funding. While the state did provide additional funds to school districts, the Legislature also capped the amount of funding school districts can raise from local levies (McCleary "exception years"). This cap continues to be in place, just at the $2.50 per $1,000 rate.
Why seek a levy collection rate higher than what's currently authorized by the Legislature?
It is the District's goal to be as prepared as possible should something change at the state level in the years ahead and to avoid guessing on enrollment or local levy authority two or three years out. This approach also saves taxpayer money by not having to go to the ballot every year there's a funding change.
Note: The $3,000 per student rate is "just in case" the Legislature raises the levy cap. If the Legislature doesn't make changes, we will collect at the rate currently authorized by the state.
Is there a tax break for senior citizens?
Yes! Washington State law provides two tax benefit programs for senior citizens and individuals who are disabled: property tax exemptions and property tax deferrals. For more information on qualifications, please contact the Cowlitz County Assessor's Office.
When will I receive my ballot?
Election Day is on Tuesday, February 11, and ballots will be mailed out by Cowlitz County on Friday, January 24. If you don't receive your ballot by January 31, 2020, please contact the Elections Office in order to receive a replacement. Ballots must be postmarked by February 11, 2020 or returned to one of the ballot drop boxes by 8 p.m. on Election Day.
Additional resources: