EDIT MAIN
Adviser: Michael Ready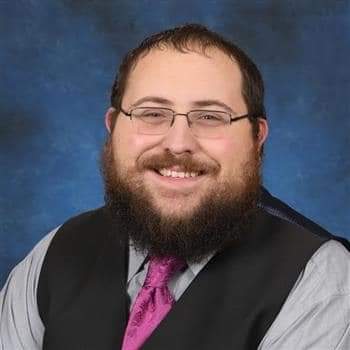 Email: michael.ready@kalama.k12.wa.us
About me: As mentioned before my name is Michael Ready and I am very excited to be at Kalama High School. I received my bachelors degree in history from Western Washington University in 2015 and my teaching credentials in 2016. I had the honor of working for the Rochester School District (my alma mater) and the Centralia School District for the last 4 years prior to coming to Kalama. I am very passionate about learning and education! I am currently getting my Masters in Holocaust and Genocide Studies through Gratz College in Pennsylvania. I have over a decade in theatre experience as either an actor, director, or production/backstage work. I currently serve as Board President for Tenino Young-at-Heart Theatre in Tenino, WA and hope in years to come to see community theatre develop in Kalama!
Club Info:
KHS Drama Club is open to all students 8-12 for our after school productions! These productions are entirely extra curricular and follow all ASB and Athletic Code rules. For more info please email Mr. Ready
Current Production: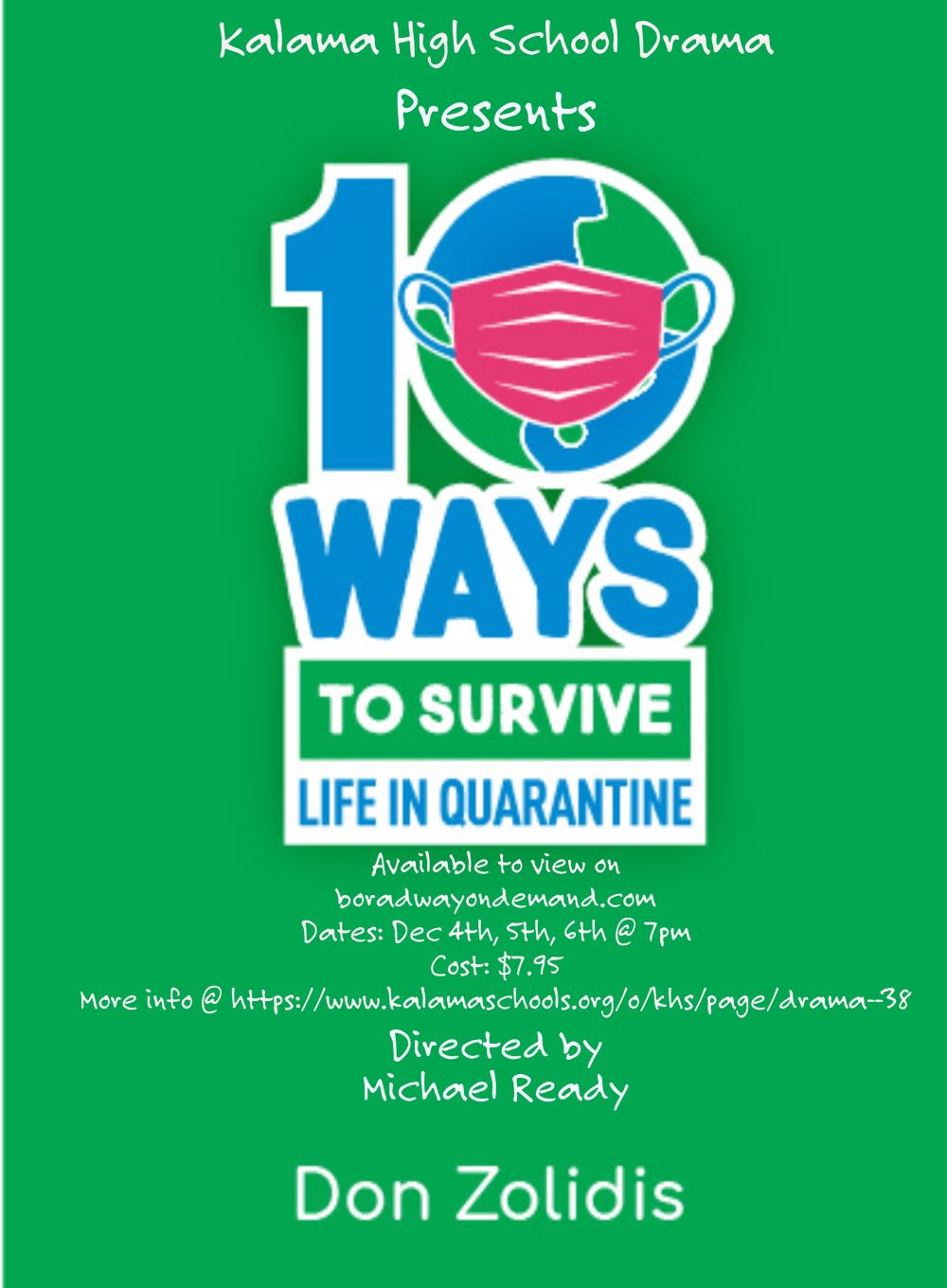 Has the pandemic gotten you down? Has life in quarantine really getting to you? Look no more cause have we got some suggestions for you! Kalama High School students are here to show you all the ways you can weather this time we are stuck in our homes. Stop binging Netflix and get some advice for how to survive the quarantine!
Show Dates: December 4th, 5th, 6th available all day for viewing!
Price: $7.95
Where do I view it:
https://www.broadwayondemand.com/series/JbELTTlv38...
Program Link: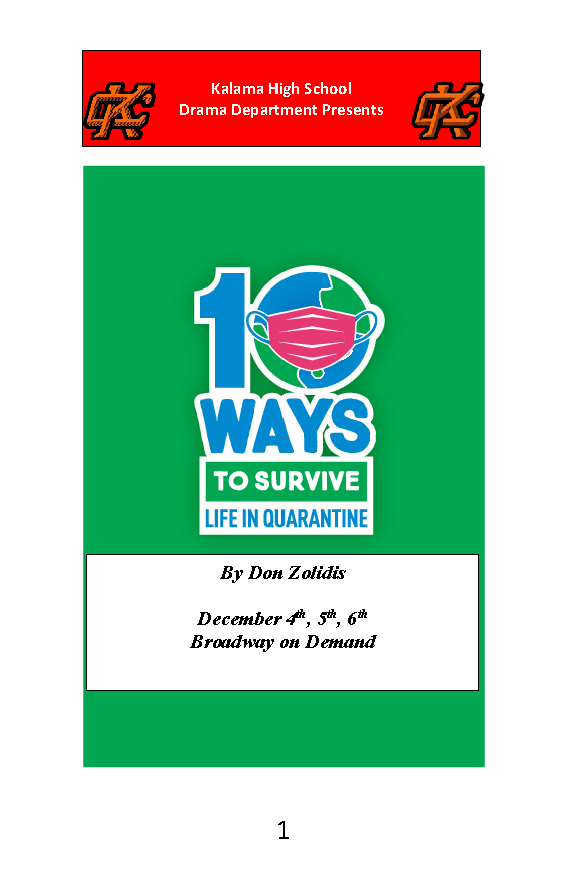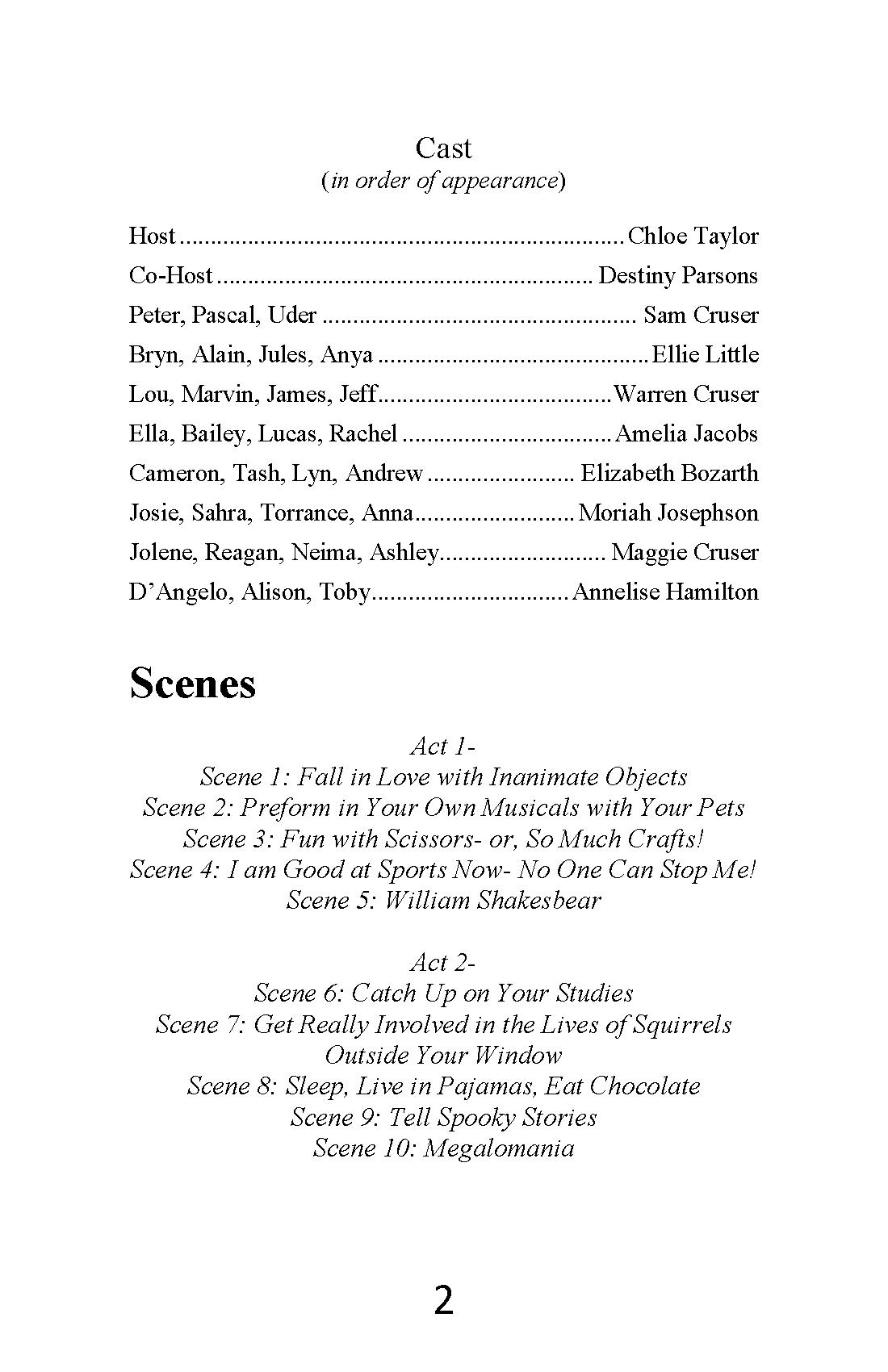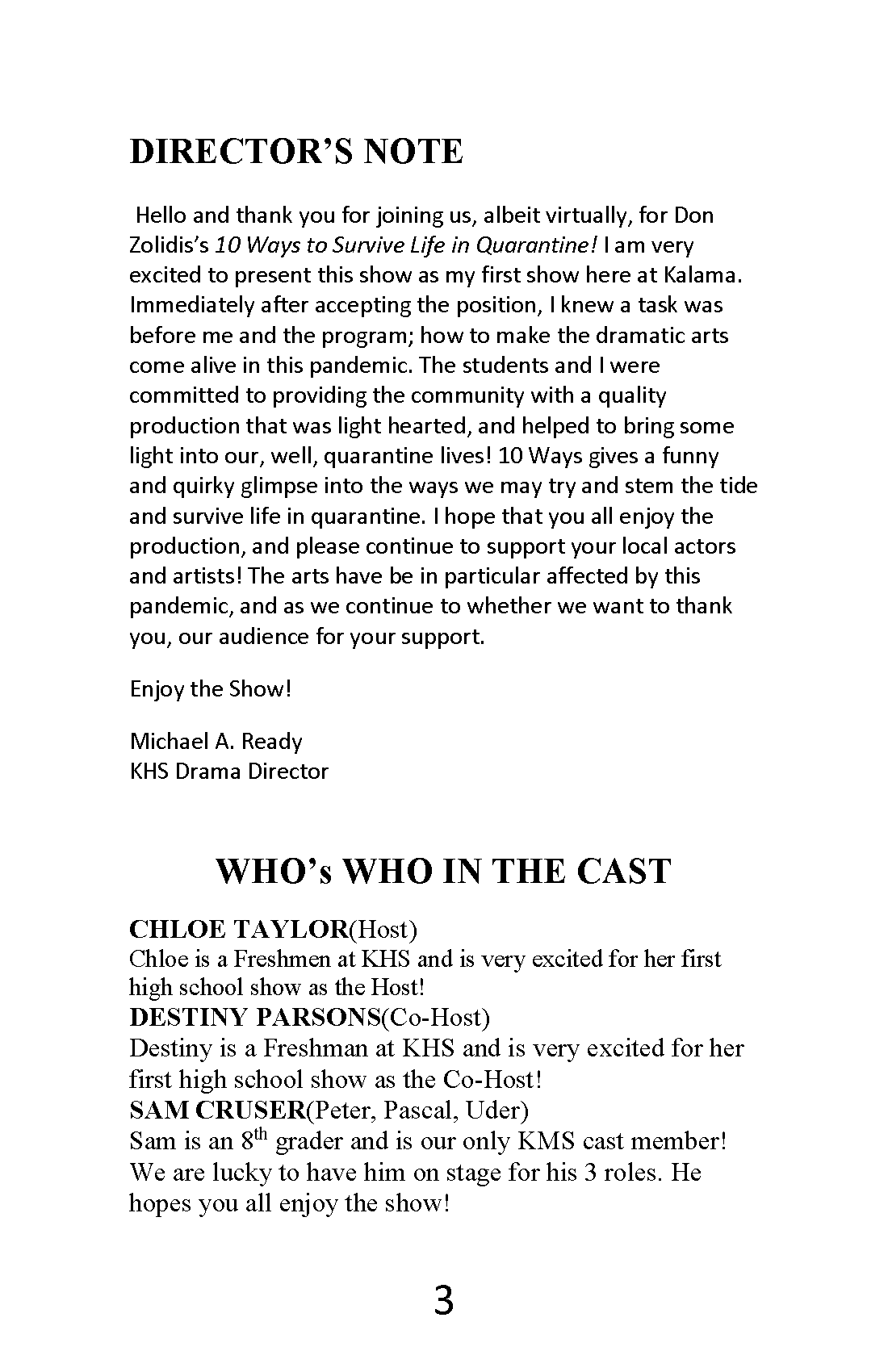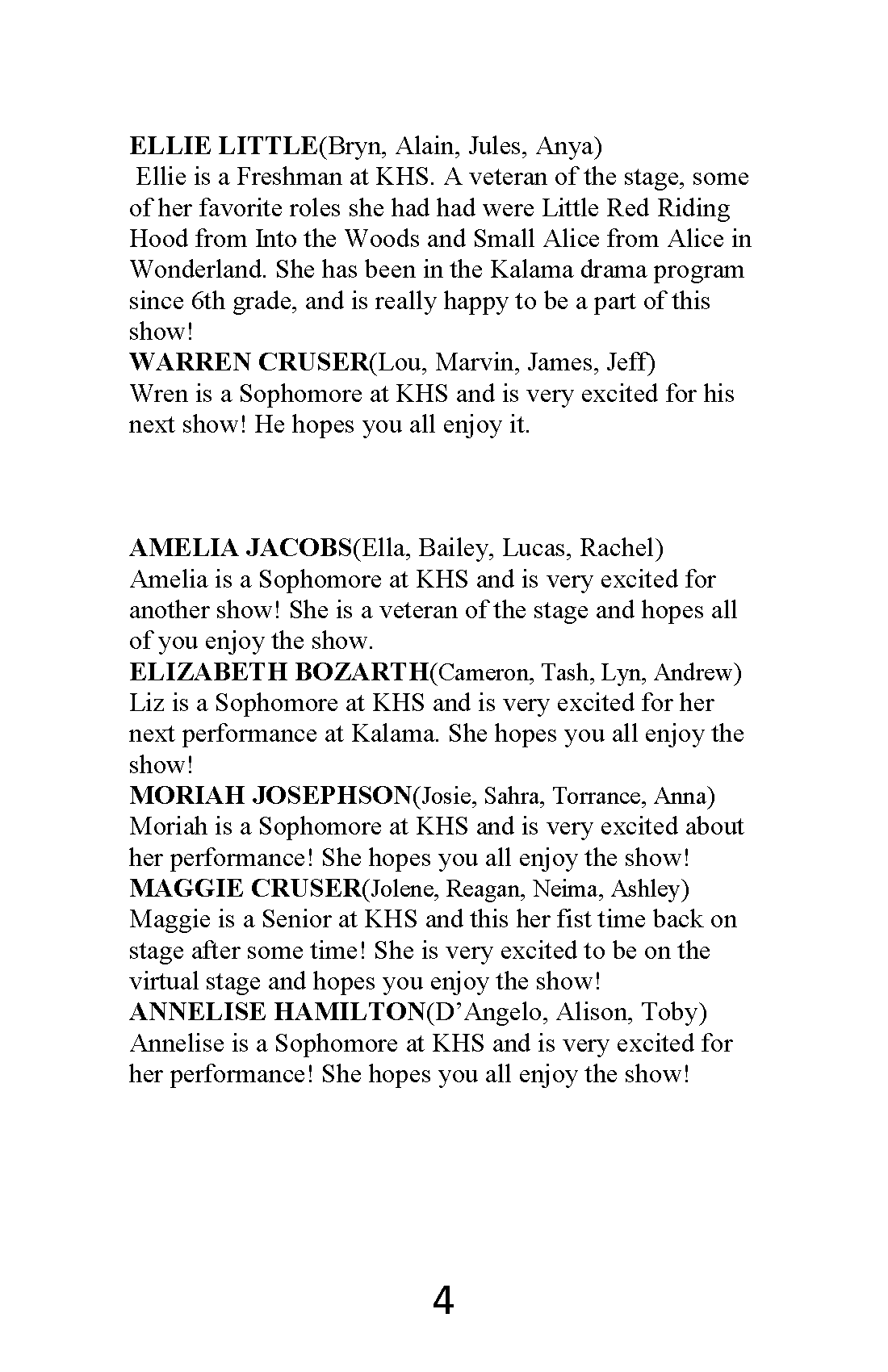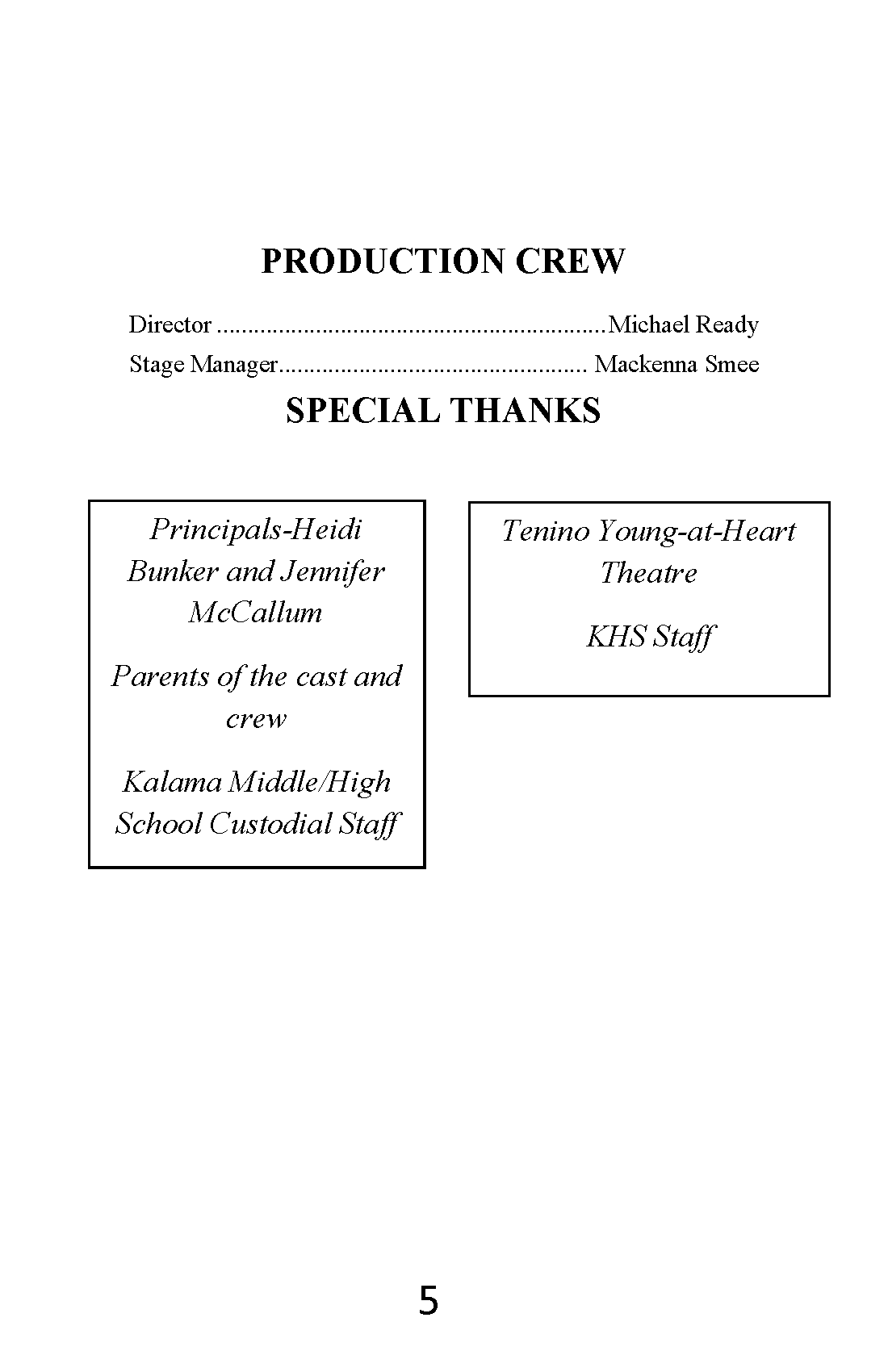 Past Shows:
Interested in supporting Kalama High School Drama as we update our acting space? Please contact Mr. Ready for more details.